Autumn Is Just Around The Corner
September 18 2018 Posted by Shawn Hawkins
---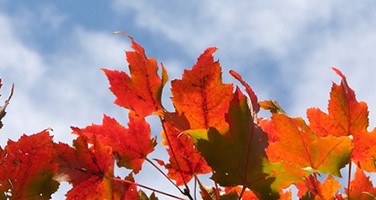 As long as it's dry, this is a great time of year in BC. It's always a really interesting time of year for real estate, too. After a 2 month break, many people are back in the swing of things and many folks goal is to move into a new home for Christmas or New Year's.
This year has brought more change to the real estate and lending landscape that has happened for quite a while. The government enforced "stress test" has unquestionably reduced people's buying power. Personally, I feel it's a bit too conservative, and I'm sure many would agree. All in all, the market has been pretty resilient considering this significant change. It's worth noting that any significant mortgage lending change pretty much always leads to a temporary slowdown in sales while people figure out how it will affect them. This was fairly predictable.
Also unsurprisingly, the stress test is moving many people who were "prime" or "A" borrowers a year ago into the alternative or "Alt-A" space that allows more flexibility. Mortgage products are becoming less commoditized and specialized solutions are appearing more frequently. All in all, the mortgage market has become considerably more layered. Banks are still lending, just more cautiously.
I've heard many opinions that the initial shock is over we've probably seen the worst of the slowdown. I'd say the average overall home price in the lower mainland a year from now will be higher than today, but probably just by a bit – not the +20% we've seen in recent years. Sales should pick up this fall and further in 2019.
For people wanting to invest in real estate, there is good news. Commercial loans don't have to pass the stress test and commercial property will likely see a boost because of it. If you have considered investing in real estate and don't necessarily want to buy a tenanted rental condo, there are options and there is a huge price range. In fact, commercial property is often very reasonably priced and rules are more in favour of the landlord than in residential. If you're curious, take a look at the Commercial MLS. Having a good realtor is key.
The residential market is still active, but slower. Prices on the average are mostly flat year to date with more expensive homes down a bit, and lower priced more likely to be up. Considering the significant changes to the landscape, this is a strong market response.
Feel free to reach out if you have any questions at all.
Shawn
604-499-5895
---