Mortgage Refinancing, Debt Consolidation
Building Wealth Through Real Estate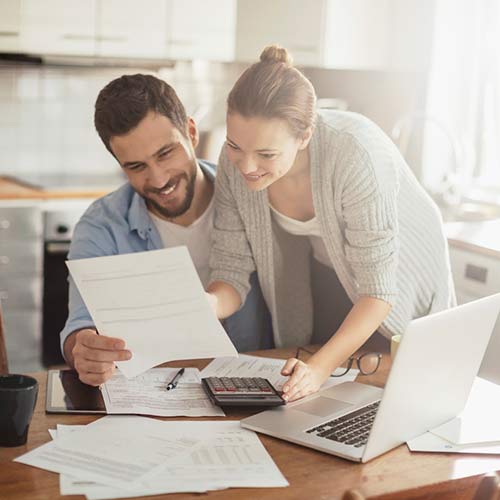 We have the tools to help you improve your cash flow, and breathe easier.
Refinance up to 80% of your home's value. Consolidate higher-interest debt that has caused your cash flow to slow to a trickle.

By using your home equity to pay off your other debt, you can improve monthly cash flow, have one easy payment, and be mortgage-free quicker.

Variable payment up and got you down? We have tools to help. Borrow equity temporarily to make payments, extend your amortization, get a HELOC. We have options available.
Use the equity in your home to pay off high interest debts and be mortgage-free quicker.
Call or email today for full details and more information on how we can help.

Shawn Hawkins
Mortgage Broker


Call or email Shawn directly


What clients are saying:

"Very efficient. Shawn suggested ways to do things that I'd never have thought of. He kept me up to date and explained how the process and timeline would work. I would recommend Shawn to anyone."
- Richard J

"Great service, great result, will use his service again."
- Bruno F

"I wanted to commend you for your recent very helpful advice and close calculations on us finding a suitable method of using the equity in our home with CHIP and the equity loan to free up some much needed cash to tide us over the next few years. We are very pleased with your results."
-Sean and Carmen D


Leave A Message (all fields required)
Very efficient. Shawn suggested ways to do things that I'd never have thought of. He kept me up to date and explained how the process and timeline would work. I would recommend Shawn to anyone.

Richard J - Client

I appreciate your fast responses and perfect work

Jack H - Client

Shawn is very easy to work with and very knowledgeable. I don't hesitate to refer my clients to him for their financing needs.

Rhonda Murray - Real Estate Lawyer

Thanks Shawn for the excellent service you provided on the refinancing of my home. Great communication and fast turnaround. A pleasure doing business with you.

John L - Client

I've known and worked with Shawn close to 20 years. Fantastic service and and he always has good solutions for his clients. Thanks Shawn!

Mark T - Client